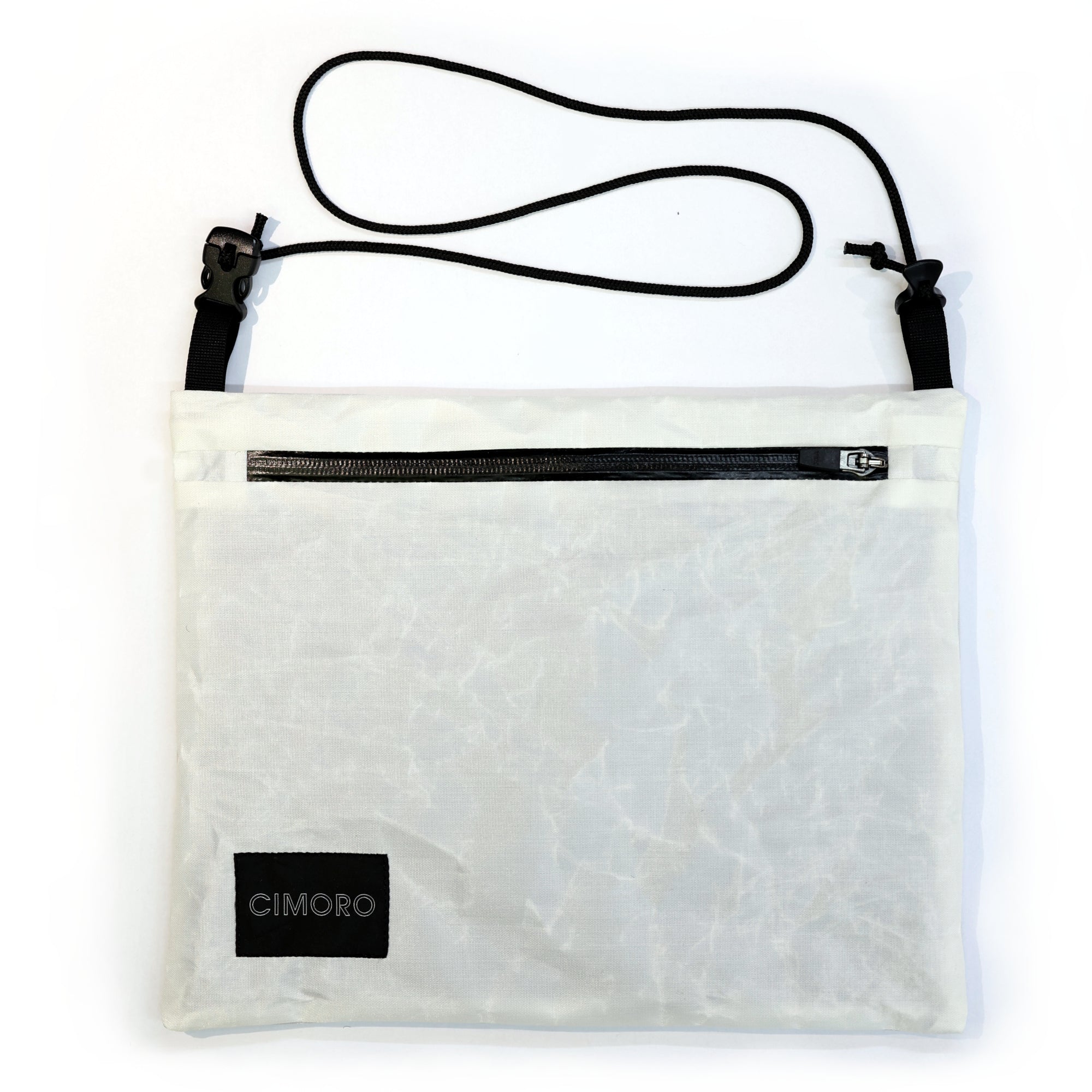 SACOCHE V1
STYLE_ For: City, Mountain or Road.

FUNCTION_ Ultra-Light Sacoche.

DESIGN_
Handcrafted, and made in our Richmond-Upon-Thames Atelier, London. The Sacoche, needs no introduction. Simple, minimalist and to the point. This high function, no fuss carrier is a useful addition for those who like to stay light and keep pockets free, and things simple. (Details Below).

LAUNCHING 18th August 2023 @ 18:00 GMT.

LIMITED EDITION #1 - 10.

DETAILS_
_ Available in Black 5 Oz or White 5 Oz Dyneema.
_ YKK Size #5 Aquarguard Coil Zipper.
_ YKK Auto Lock - Slider.
_ 1x Large open compartment (dimension further down page).

_ 2x Strech Mesh Mesh Drop Pocket Divider.
_ 1x Lanyard with Tri-Biner ** Included in this release limited release version.
_ Premium Paracord
_ 1x cord line-lock
_ 1x quick release line-lock for easy entry / exit.
PRODUCTION_
Please allow ~2 weeks for your order to be cut sewn and posted out by DHL Express courier.

SIZES_
Available in One size currently.
MADE_ to order by Future Master Craftsmen - London, England
MATERIALS_ UHMWPE_ Dyneema Composites
DIMENSIONS_ 25 x 31 cm / 10 " x 12.5"

MASS_ 88.0 g (with Tri-Biner), 78.0g (without).

Please allow 2 Weeks for your order to be cut, sewn and made.
WORLDWIDE SHIPPING