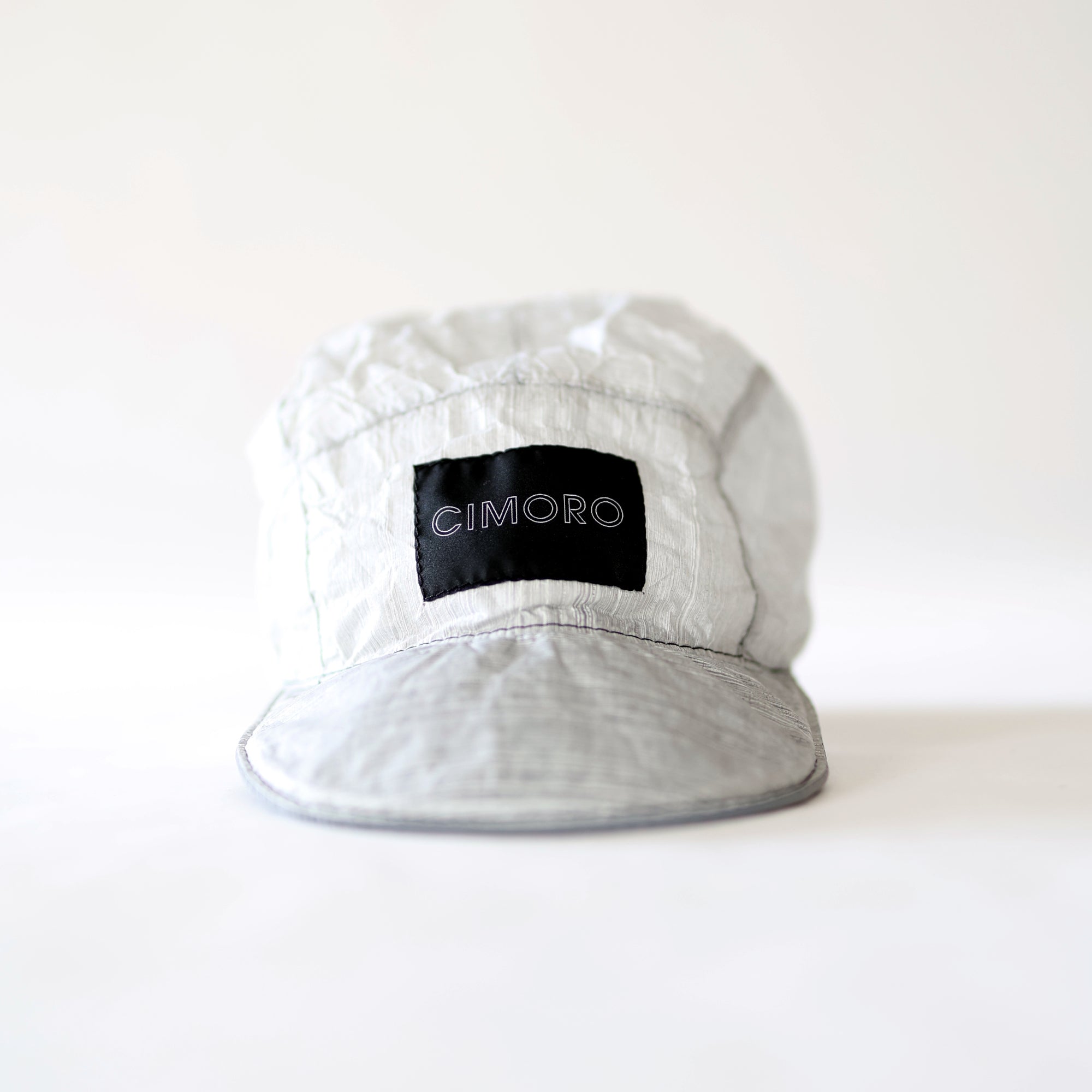 DYNEEMA_ LITE_ CAP - Limited Edition
STYLE_ DYNEEMA_ LITE_ CAP - Limited Edition Run # 1 - 10.

FUNCTION_ Waterproofed Ultra-light Cap

DESIGN SUMMARY_
Limited edition & numbered, this waterproof breathable cap is made from the last known roll of no-longer produced Dyneema Ultra breathable Membrane and finished with hand-taped seams (specs below).

DETAILS_
Limited numbers to 10.
Meticulously hand crafted in London.

SIZING_
Three sizes** available
Small: 21 - 24", 53 - 61 cm.

Medium: 22 - 24.5", 56 - 62cm.
Large: 22 - 24.5", 59 - 64cm.
** Head Circumference.
DETAILS_
Dyneema - CTB1B3-1.0/H2 I, 40GSM breathable waterproof Dyneema membrane technology (ePTFE-membrane)
Dyneema Taping - CT2E.08 25mm / 1" width.
UPF 40+ - all panels.
Soft brim for packability & comfort.
Shapable Brim
Premium 3M Reflective brim piping and rear detailing.
Adjustable Elastic bungee cordlock for fine tuning the fit.
Super Strong Onyx Stitching.
Hand Wash Only.
Made in London.
MADE_ to order by Future Master Craftsmen - London, England
MATERIALS_ CTB1B3-1.0/H2 I, 40 grams Extremely breathable Waterproof Dyneema Membrane Technology (ePTFE-membrane)

DIMENSIONS_ 12 x 19 x 26 cm
WEIGHT_ 19.0 g

Please allow 1 Weeks for your order to be cut, sewn and made.
VERY LIMITED EDITION. MADE IN LONDON.